Above the law, there's emptiness. There's nothing but arrogancy and hollow space.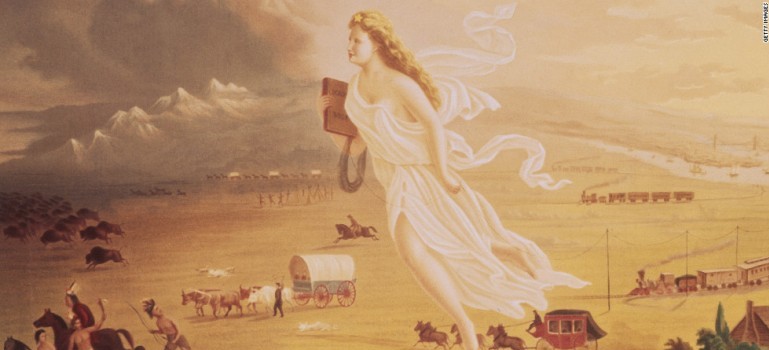 Years ago, in Shanghai, western royalty, politicians, celebrities and other VIP's visiting China were picked up at Pudong airport with a big limousine and brought straight to their hotel, usually the Portman or Shangri-La. They were, at high speed accompanied by two or more motorists, blocking the side streets. It was a constantly coming and going, almost every day of the week.
That kind of exclusive treatment is/was creating a feeling as if they were above the law.
Once, I believe it was in 2003, I had, together with a friend, a business meeting at Great Wall in Baoding, Hebei. Before the meeting, my friend complained to them about his tight schedule and that there was no airport in Baoding. Great Wall had a simple solution for that: When we arrived at Beijing PEK airport, there was an extended BMW limousine waiting for us and two motorists. They brought us at huge speed through the Beijing traffic to the brand new not yet illuminated highway to Baoding. The two motorists blocked the traffic from the side-streets and pushed the other traffic aside. (They communicated with the limousine driver with their heels !) Sitting in the limousine, in the beginning, I was scared, but after half an hour, I was accustomed to it. Yes, indeed, it is creating a comfortable feeling of being above the law.
One day, I was at a VIP party in Shanghai, a Formula 1 afterparty, if I remember well. Not something where you can just have a beer. Large crowd of people, Chinese and Westerners. All of a sudden, a tall western guy, at least 80 years old, entered the place. He was exclusively dressed, entirely in black, with a white hat and followed by a swarm of extremely young Chinese girls. He obviously didn't know anyone there, staying at his own with "his" girls. He was right away the talk of the evening. The gossip among almost all females was buzzing. Protested by my girlfriend, I approached him with the intro question "Hello, how is business?".
But he could hardly speak English, so after trying Chinese and German, I discovered that he was French. He was relieved that he could speak French to me. He then was elaborating about all the details of his business: providing VIP services to western royalty, politicians, celebrities, … visiting China. These people not just need a limousine service to pick them up from the airport, but many more specialised "services".
Yes, such services are emphasizing the feeling that they're above the law.
Two years ago, I was invited to the Chūnjié celebrations at the big auditorium of the KUL Leuven university. As a Confucius Institute member and sponsor of the event, I got a VIP card and a dedicated parking place in the basement of the building. When I arrived, right in front of me, also the Chinese ambassador arrived. He came in a black Audi, accompanied before and after his car another two black Audi's. The 4 motorists were provided by the Leuven city council. Getting out of his limousine, the ambassador nodded to me.
During the break, the ambassador unnoticed escaped to smoke a cigarette. So did I. He opened the conversation with "你的帽子很漂亮!". He obviously didn't know that my hat is actually a political statement. So I explained him the whole story. He then said that he felt embarrassed with the whole show with the 3 cars and 4 motorists who brought him from Brussels to Leuven. He explained that it was the Leuven city council who had insisted on that show-off.
After the Chūnjié show, there was a simple dinner, prepared by the Chinese students in Leuven. The ambassador asked me at his table. Also at that table were the Chinese Military Attaché and his wife. I noticed that they all were dressed in extremely simple clothes. The wife of the Attaché in jeans, the ambassador in an old jacket and with a wool sweater that might his mother had knitted for him. I could clearly see where she had dropped a few stitches. The ambassador bought my book and asked me about the image of China in Belgium. I explained to him that the large number of American "NGO's" are heavily influencing our media and politics. And that they are painting a quite negative picture of China. I also told him that China can only win the hearts of the Flemings if China recognizes the great cultural differences between the Flemish and the French speakers. That the website of the Chinese embassy in Brussels still is in English, Chinese, and French. No Dutch. That the Flemings and the Flemish government regard that as an insult. I also recommended him to leave away the exaggerated praise of the belgian king, because the king is not at all popular in belgium. Meanwhile, the ambassador had taken a small notebook and wrote down a few things in it.
The Military Attaché and his wife recently moved from Shaanxi province in China to Brussels. They got a crash course to prepare them for living in Belgium. That training included a brief french language course, but not Dutch, the large majority language in this country. I explained them how very wrong that is. How it is insulting the Flemings. They apparently appreciated my straightforward explanation. The ambassador, meanwhile, was listening intently.
I am living very close to Zaventem, the Brussels airport. I can literally see all the arriving airplanes. Because of the EU and NATO headquarters, there very often are international summits with many government leaders. Years ago, I noticed that when the Americans came to Brussels with their AF1 and other accompanying support airplanes, they simply switched off their transponder, thereby creating a highly dangerous situation for other air traffic. That bad habit has been gradually adopted by the pilots of other government aircraft. France (Macron) was the first one, right after also Turkey (Erdogan) switched off its transponder.
Today, the situation has gotten so out of hand that almost all government aircraft switch off their transponder. Also many military "NATO partner" aircraft landing at the Brussels airport. This morning I noticed at least two cargo aircraft and one private business aircraft switching off their transponder. This is irresponsible and dangerous for air safety.
A Chinese friend of me, living in Switzerland, just finished his training as a passenger aircraft pilot, confirmed to me that at Geneva airport, there is a similar situation.
Are these people above the law ?
Indeed, there, high in the sky, in the emptiness above the law, there's hypocrisy, a lot of hypocrisy.